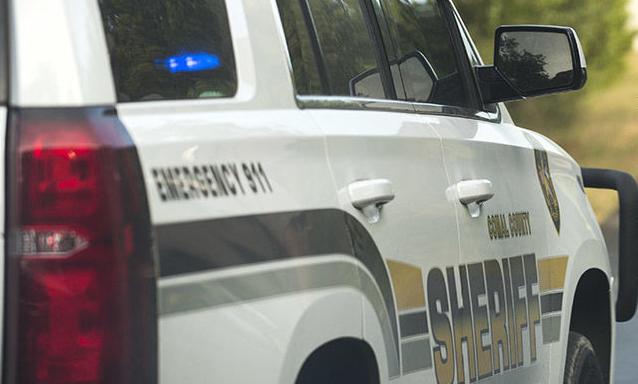 3 dead in FM 306 motorcycle-truck accident | Community alert
Two motorcyclists traveling together on Farm-to-Market Road 306 were killed on Friday night when a bicycle crashed into a tree and the other was struck by an oncoming pickup truck, injuring the driver and killing a passenger on the truck , the authorities said.
Canyon Lake and EMS Fire Chief Robert Mikel said emergency units were called to block 9600 of FM 306, west of the Purgatory Road intersection, just after 6 p.m. Friday.
"We responded to a motor vehicle / motorcycle accident where two motorcycles collided with a pickup truck near (this intersection)," he said. "The two motorcyclists were pronounced dead at the scene. We transported two of them in the van via ground EMS to Ascension Seton Hays Hospital. "
Sgt. Orlando "Gus" Moreno, public information officer for the Texas Department of Public Safety for Security and Education Services in San Antonio, said two Harley-Davidson motorcycles, a 2017 model driven by Jacob Daniel Morris , 27, from La Vernia, and a 2020 model driven by Hector Juan Gonzales, 29, from Devine were heading east on FM 306.
"Both men failed to negotiate a curve, possibly due to dangerous speed, and lost control of their vehicles," said Moreno. "Mr. Morris slipped off the roadway and struck a tree. Mr. Gonzales slipped in oncoming traffic in the westbound lane.
Moreno said Gonzales was struck by a 2000 Ford F-250 pickup, driven by Frank Thomas Leggett, 62, who was traveling with DeEtta Kay Haynie, 68, both of Trenton, Missouri. Jennifer Smith, information officer for the Comal County Sheriff's Office, said Ward 4 Justice of the Peace Jennifer Saunders said Morris and Gonzales died at the scene.
Mikel said there was extensive damage to the front of the pickup and both motorcycles were totally destroyed, adding that it took 32 minutes to extract Haynie, who had suffered life-threatening injuries in danger, from the truck. Leggett suffered non-life threatening injuries, Moreno said.
Both were transported to Seton Hays in Kyle, where Haynie later succumbed to his injuries. Canyon Lake fire crews remained at the crash site until 8:30 p.m. CCSO units stayed until 10 p.m., Mikel and Smith said.
It was not immediately clear whether one or both of the motorcyclists were not wearing helmets, whether both occupants of the van were not wearing seat belts, or whether alcohol may have been a factor.
"The investigation is ongoing and all contributing factors are not yet known," Moreno said.